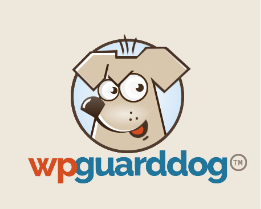 We offer website maintenance and monitoring services for WordPress powered websites. As WordPress is the most popular content management system on the Internet, literally millions of websites need to be updated on a constant basis.
We have worked with WordPress since the days of version 1.x. Yes… that was back in 2003 and, yeah, we're kinda old!
Just as most popular platforms are under constant attack from malicious individuals, WordPress has become a valued target for those with less than honorable intentions. For this reason, we introduced our WP GuardDog service! A world class 24/7 WP platform monitoring service that focuses on keeping your site up and running, secure, backed up and safe from the bad guys! The WP GuardDog service plans include…
Regular Backups of Files and Database
Security Scans
WordPress Updates
Plugin Updates
Uptime Monitoring
Emergency Website Restore Services
Performance Optimization
Priority Email and Support Depending on Plan
Detailed Monthly Reports
The monthly maintenance is carried out by seasoned WordPress developers who have worked with WP since its inception! Please select from our carefully crafted plans which are designed for the most common website care needs.
Small Website/Blog
24/7 Monitoring
Daily Site Backups (files and db)
WordPress Updates
Plug-in Updates
Regular Support
Uptime Monitoring
Restore Services
Email Support Ticket Desk
Detailed Monthly Report
Small Business
24/7 Monitoring
Daily Site Backups (files and db)
WordPress Updates
Plug-in Updates
Priority Support
Uptime Monitoring
Priority Restore Services
Performance Optimization
Email Support Ticket Desk
30 min per month Phone Support
Detailed Monthly Report
Professional/E-Commerce
24/7 Monitoring
Daily Site Backups (files and db)
WordPress Updates
Plug-in Updates
Priority Support
Uptime Monitoring
Priority Restore Services
Security Hardening
Performance Optimization
Email Support Ticket Desk
60 min per month Phone Support
Detailed Monthly Report
E-Commerce Software Updates
Enterprise (custom)
24/7 Monitoring
Daily Site Backups (files and db)
WordPress Updates
Plug-in Updates
Priority Support
Uptime Monitoring
Priority Restore Services
Security Hardening
Performance Optimization
Email Support Ticket Desk
Custom Phone Support
Detailed Monthly Report
Custom Software Updates