In the world of web development there are always a thousand ways to solve a problem. Sometimes combing through the mountain of options is as much work as actually implementing the solution. The field for e-commerce is a competitive one with literally hundreds of competing platforms and systems. Some of these systems are convoluted, some generic, some expensive, some free and all are different in many ways.
Pixogee has developed e-commerce solutions around numerous platforms and while we can work with your existing systems, for new projects we heartily recommend OpenCart. OpenCart is a powerful, solid, versatile, and affordable solution with built-in support for numerous payment gateways and shipping providers. It can also power multilingual stores and shops with multiple currencies.

We have supported hundreds of Opencart stores from California to New York and around the world. If you have questions regarding OpenCart or would like a quote from an officially recognized Opencart Developer for custom work, please submit your request via our OpenCart support form.
Pixogee is an Official Opencart Support Provider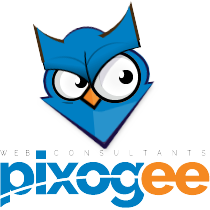 Looking for commercial Opencart Support?
Use the form to reach us for authorized professional Opencart support. We'll contact you at the earliest convenience to discuss your specific needs.
New E-commerce Projects
E-commerce Maintenance
Extension Installation
Theme Customization
Database Backups and Restores
Opencart Custom Solutions
Shipping Configuration
Tax Configuration
Payment Processor Configuration
General e-commerce Consultation and Guidance
E-commerce Marketing and SEO
You can also reach us by phone Mon – Fri from 9 to 5 PST at 951-595-7447.
Visit our dedicated Opencart Support site at www.opencartgalaxy.com.